22nd August 2022
Derrycourt wins at the prestigious 2022 Golden Services Awards for their work at Mater Private Network, Dublin
Professional Cleaning Specialists, Derrycourt, has been announced as the winner of the 2022 Best Cleaned Premises: Hospitals Award at this year's prestigious Kimberly Clark™ Professional Golden Services Awards, for their work at Mater Private Network in Dublin.
The prestigious event, which took place in London on 27 May 2022, is commonly known as the 'Oscars' of the Cleaning Industry and was first launched in 1991 to recognise excellence in contract and in-house cleaning services across Ireland and the United Kingdom.
The largest independent, professional, and educational body within the cleaning industry, the British Institute of Cleaning Science (BICSc), oversaw independent judging of the awards.
It was noted by the judging panel that the quality of the entries in this edition of the Golden Service Awards was higher and more extraordinary than ever before. Innovation, the environment, employee wellbeing and not surprisingly, flexibility, led the agenda. Despite the challenges of the pandemic, there was a huge focus on staff welfare, mental health and diversity, demonstrating that the evolution of the industry was not halted, but boosted, during the last two years of never-before-seen challenges.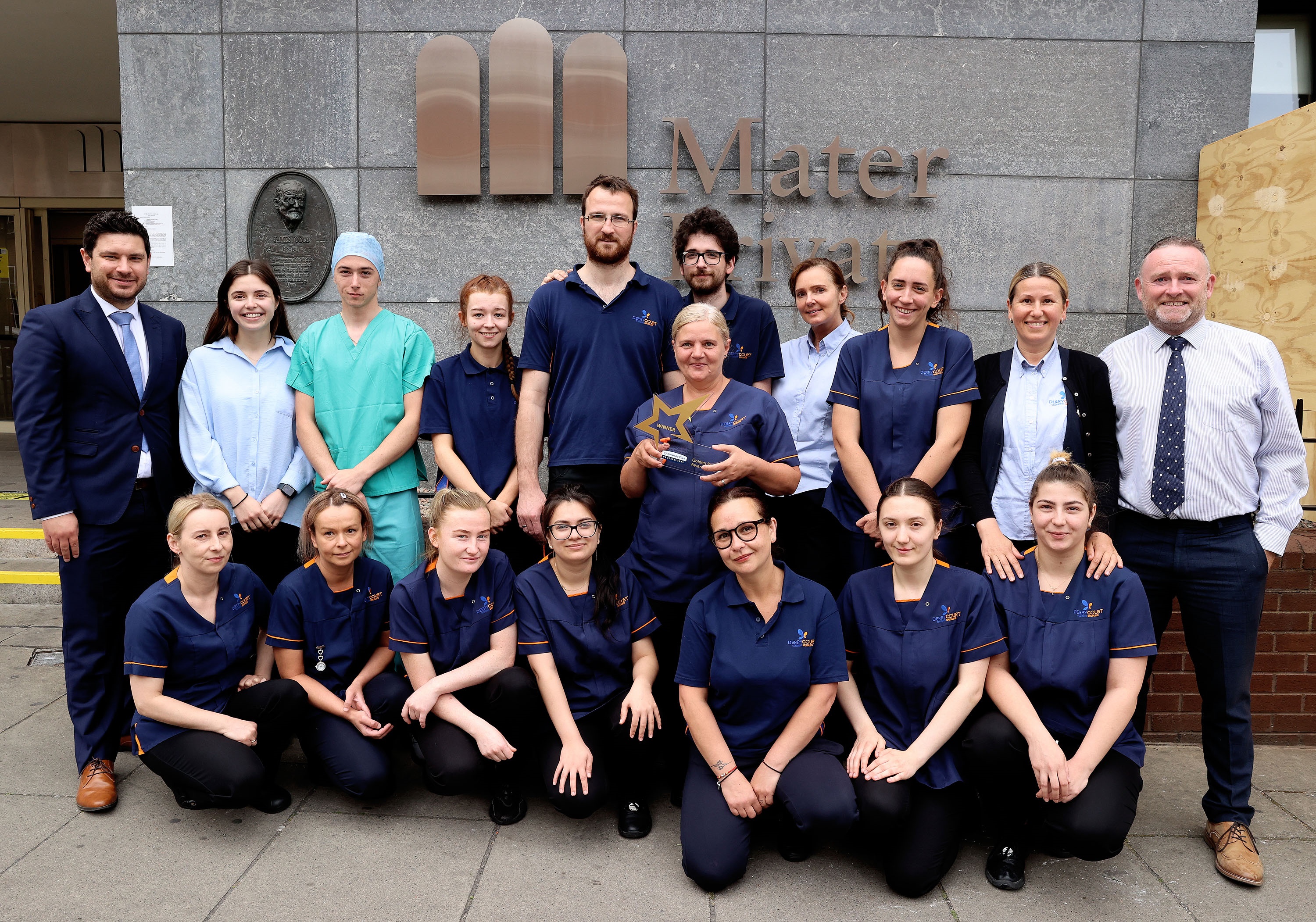 Avril McCarthy, General Manager at Derrycourt said "the Derrycourt team are delighted to have our continued high quality of service recognized as the winner of the Best Cleaned Premises: Hospitals Award for the work we do at Mater Private Network in Dublin. This award is testament to the diligence and hard work our team put in during the pandemic across all our sites. We are grateful to our team, Mater Private Network Dublin, the organisers, media partners, sponsors and most importantly to our peers who were nominated. We are in great company."
Anthony Ryder of Mater Private Network in Dublin said, "We are very pleased that Derrycourt has been awarded this honour in recognition of their continuous efforts to deliver the highest quality standards in hygiene. This area of work is critical to a high performing hospital, playing a key role in our frontline defence during the pandemic and fundamental to the excellence in patient care we deliver across the Mater Private Network."