26th May 2022
Farewell to Catherine McKeon: one of our first ICU nurses
There were celebrations at Mater Private Network today to commemorate the retirement of Catherine McKeon after a nursing career spanning 36 years with us.
Catherine was born on Eccles St, trained in Mater Misericordiae University Hospital, the UK and USA, before joining Mater Private as a staff nurse on 1st May 1986. As one of our first ICU nurses, Catherine progressed to become a CNMIII and lead the night duty team in delivering exceptional patient care.
Retiring on her birthday today, her contribution to the success of Mater Private from its earliest days was recognised by the attendance of CEO Mr. John Hurley and many colleagues to wish her well.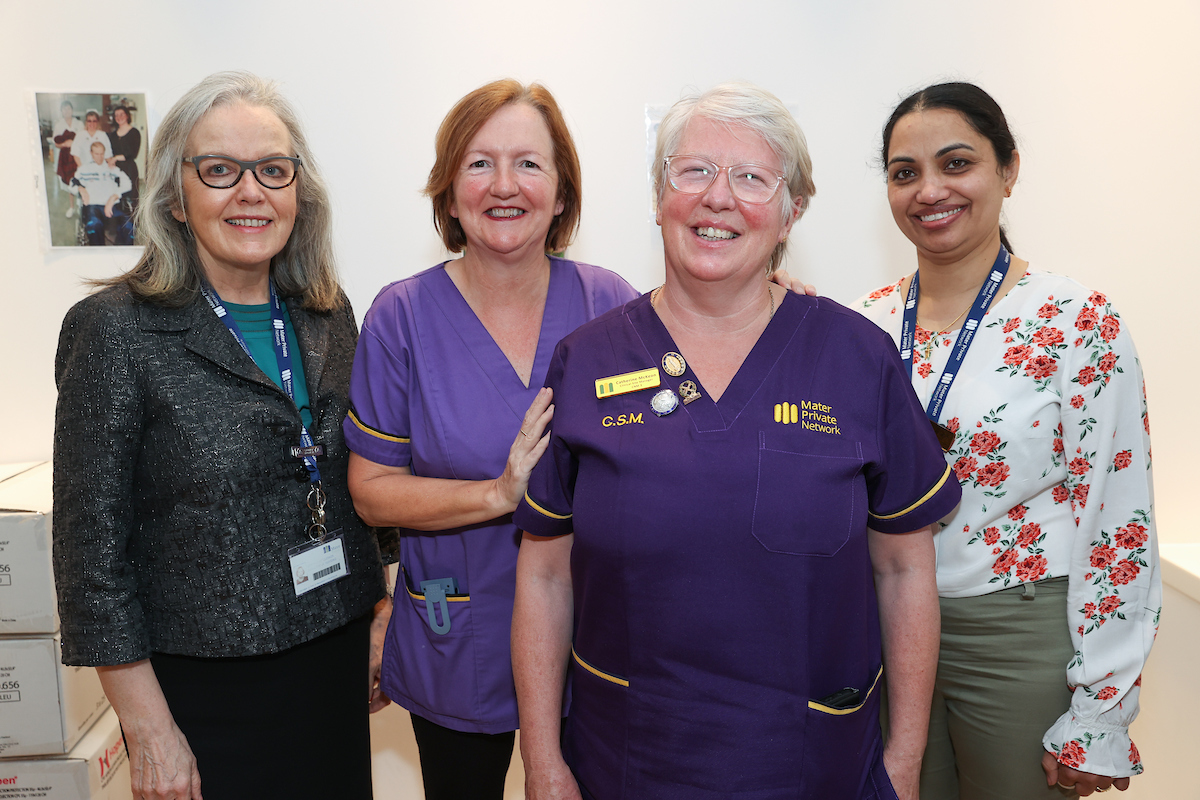 Catherine was praised by Director of Nursing Ger Clerkin as an amazingly kind and compassionate nurse who always prioritised patient safety, keeping them at the centre of everything she did. Witnessing many changes over her lengthy career, during the COVID-19 pandemic Catherine was heavily involved with PCR testing and infection control. In her own words,
Catherine said nursing is first and foremost about having compassion for patients, and treating colleagues with respect. Catherine started with 10 other nurses who discussed on their first day where they might be in 10 years, at the time she thought she might stay two years and continue with her travels, but in her own words she decided that 'the grass is not always greener' and 36 years later she worked her last night shift.
Catherine spoke about the 36 years with Mater Private and noted that there have been good times and tough times, most especially tough in the last 2-3 years, but like all things this will change again and what she has learned is that change can seem scary, but change is good!
Catherine will be greatly missed by her many colleagues, and is a wonderful example of how to enjoy a long and fulfilling career in nursing.