Contact Us
cork@materprivate.ie
---
Please note that a referral letter is required before an appointment can be confirmed.
Useful Information
About this service
Patients undergoing total knee replacement at Mater Private Network in Cork may now benefit from quicker recovery times and a more customised overall experience, thanks to the introduction of the innovative ROSA Knee System.

This new technology uses a series of x-rays to create a 3D model of the knee to help surgeons advise on a clinically proven knee implant system that is best suited to the patient. During surgery, ROSA uses a camera and sensor to know exactly where the knee is - it can detect even the smallest movements in real-time. The surgeon will use their experience alongside the information from ROSA to plan specific details of the knee replacement prior to surgery.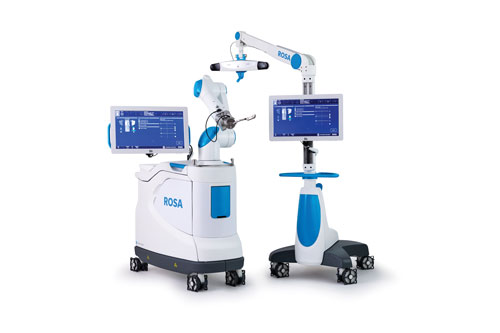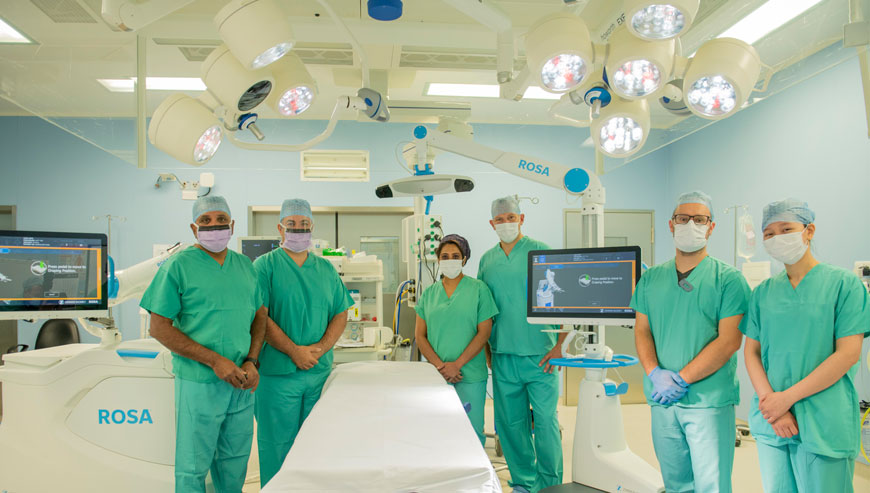 Mater Private Network in Cork is the first hospital in the country to employ this state-of-the-art technology, developed by Zimmer Biomet.
The ROSA Knee System supports surgeons during total knee replacement procedures, helping them to tailor the surgical plan and accurate placement of the knee implant to each individual patient.

At Mater Private Network in Cork, we carry out approximately 1,000 joint replacements every year, providing constant innovation in orthopaedics to our patients. Our surgeons use the ROSA Knee System to combine accurate data and a robotic arm with their expertise and experience, to target better fit and function of knee replacements compared with some traditional methods.
Our consultants