Dr. Alan Bohan
Gastroenterology
Secretary contact details
Locations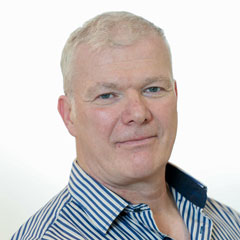 Areas of Expertise
Hepatology. Endoscopy. Endoscopy training/nutrition.
About
Education & Experience
After completing both his specialist training and MD thesis in Gastroenterology and Hepatology at the Liver Unit in St. Vincent's Hospital, Dublin, Alan worked at the Liver Center, Yale University/Yale New Haven Hospital, Connecticut, USA.
He returned to Europe in 2004, working as a Consultant Gastroenterologist and Hepatologist in the NHS for 14 years, prior to his return to Dublin.
Special Interests
His special areas of interest within gastroenterology include hepatology, endoscopy/endoscopy training and nutrition.
Interviews
Dr. Bohan on RTE Today Show discussing irritable bowel syndrome (IBS).
Our Services
Mater Private Network offers a comprehensive range of services across all health areas and in a choice of locations. Have a look at our service list and if you don't see what you are looking for, please contact us directly.
Learn more