Preparing for Bariatric Surgery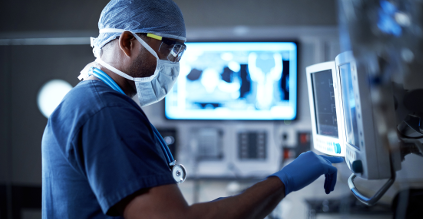 Bariatric surgery is a major surgery and the decision to have surgery is a serious step. Our multi-disciplinary team works with each patient to prepare for surgery and the commitment it involves.
How best can I prepare ahead of bariatric surgery?
Diet, exercise and lifestyle changes are part of the bariatric surgery process. It is important to have a support system prepared. We recommend that you start gradually following the diet rules and mentally prepare for changes to your lifestyle and habits post-surgery. Find more information below on making your choice and what to expect.
What happens in the first year after surgery?
It is common to lose weight quite quickly over the first year following bariatric surgery. A dietitian will recommend changes to your diet and eating patterns to achieve the best results. Most people lose at least 50–60% of their excess body weight. Surgery will not necessarily get you back within the healthy weight range (BMI of 20–25kg/m2) but it will get you closer to it.
How can I make it help myself to keep on track after surgery?
You should continue with any support groups you have found successful for weight loss. If you haven't used a support group, you should consider joining one as it can be an invaluable support and motivator.
Bariatric surgery is not a quick fix option and making the decision to have surgery is a serious step. If you do not follow the advice of our teams, weight gain can occur 12 to 18 months after surgery.
Will I be able to eat as normal after surgery?
Gradually preparing yourself for changes to your habits before the surgery happens will make it much less daunting. For surgery to be successful there are a number of 'rules' you will need to follow. We suggest that you start following these rules before surgery to help you get used to them.
'Rules' for eating pre and post-surgery:
Eat slowly to avoid overfilling your small pouch/sleeve which can cause vomiting. Aim for bites the size of your thumbnail or a teaspoon.
Chew well to avoid food pieces becoming lodged at the bottom of your pouch/sleeve which causes discomfort and can lead to regurgitation.
Do not drink with your meals. Fluid can overfill your pouch/sleeve and lead to vomiting. It can also dilute your meals and push them through your pouch/sleeve quickly, which means you do not feel full. Stop drinking 10 minutes before you eat, and wait 30 minutes after eating to drink.
Eat regularly. This results in more weight loss than if you eat irregularly or snack.
Eat small portions as it takes a while for your brain to adjust to the small size of your pouch/sleeve.
Mentally prepare. Analyse your eating behaviour and any triggers for overeating. Look for ways to avoid triggers or alternative ways of coping other than eating.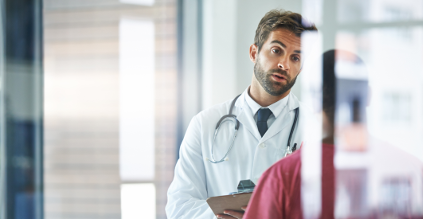 Who can help me make sure this is the right decision for me?
You may have many questions. Talk to the Mater Private bariatric team, family and friends, research online – whatever allows you to make an informed decision. Surgery will be a shared decision between you, the surgeon and the team.
Are there other things I should be aware of?
If you have problems with your teeth: following weight loss surgery, it is important that you can chew your food well. If you have dental problems and particularly if you are missing back teeth, you will need to see a dentist prior to surgery.
If you smoke: smoking is associated with higher risk of anastomotic leaks and ulceration after surgery. You will not be eligible for bariatric surgery if you are actively smoking.
If you're thinking of having children: we recommend that you do not become pregnant while you are rapidly losing weight. Your body may not get all the essential nutrients for your baby to be healthy. Barrier methods of contraception (e.g. condoms) are compulsory for 18 months following surgery, particularly as you are likely to become more fertile when you lose weight.
If you're worried about the dangers of having surgery: this is not unusual. Your surgeon will discuss your individual level of risk with you.
If you've had previous abdominal surgery: if you have had one or more surgeries of your abdomen, you may need open surgery rather than keyhole surgery.
It is a commitment: laparoscopic sleeve gastrectomy is permanent and irreversible. Roux –en-Y can be reversed under exceptional circumstances but requires complex, major surgery. You will need to attend regular hospital appointments after your surgery to ensure you are losing weight safely.